Gun Control Supporters Regroup
Lift Every Voice" campaign set sights on 2020 ballot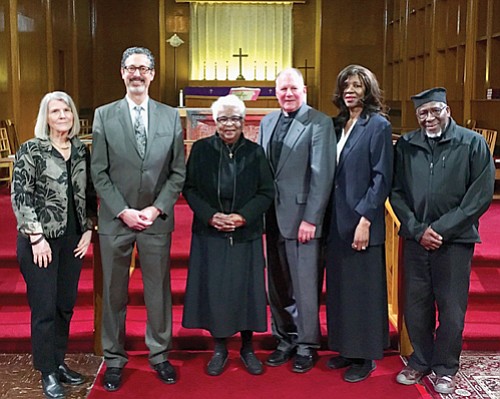 An effort led by Portland-area clergy to put a measure on the November ballot to ban the sale of certain semi-automatic guns and large capacity ammunition magazines has been postponed after legal maneuvers by opponents made it nearly impossible to gather enough signatures to meet a July 6 deadline.
Pastor W.J. Mark Knutson of Augustana Lutheran Church said the "Lift Every Voice" campaign will instead set its sights on the 2020 ballot.
Gun rights and hunting groups had appealed the ballot title for the Initiative 43 Petition, and the Oregon Supreme Court last week ordered changes, giving additional time for the Oregon Attorney General to re-write the title, another period of days for additional appeals and then time for the court to rule again. That meant supporters did not have time to meet the deadline to gather the needed 88,184 signatures in order for the initiative to appear on the ballot in November.
The court said the measure's caption needed to describe more precisely what types of guns and magazines would be banned under the measure.
Oregon Secretary of State Dennis Richardson called out the developments as an example of how the state's initiative process makes it difficult for anyone other than well-funded groups and political pros to get their proposals before voters.
Pastor Knutson said supporters of the gun safety measure were hit with every legal maneuver they could imagine, but would be back.
"We are just getting going," he said.