New Chinatown Museum
First exhibit a showcase of cultural pride
7/3/2018, 3:37 p.m.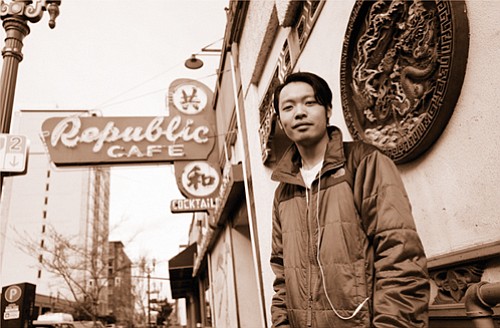 The new Portland Chinatown Museum, the first museum of Chinese-American history and culture in Oregon, will re-open after two weeks for repairs, on Thursday, July 5 and admission will be free from 5 p.m. to 8:30 p.m. in observance of downtown community's First Thursday events each month.
The museum, at 127 N.W. Third Ave., opened this summer, the result of a four-year collaboration among the Portland Chinese community, the Portland Chinatown Historical Foundation, and funding organizations, including Prosper Portland. It will focus on preserving the history of the Old Town/Chinatown neighborhood, with programming that addresses the critical issues of our time - immigration, national and ethnic identity, gender and race.
The inaugural exhibition now on display showcases new photographs by the museum's first visiting artist in residence Dean Wong,
"Made in Chinatown, USA: Portland," is a collection of photographs documenting the complexity, vibrancy, beauty, and pride of Chinatown and its people.
A nationally acclaimed photographer, Wong, is a second-generation Chinese American born and raised in Seattle's Chinatown-International District. His book Seeing the Light: Four Decades in Chinatown was praised by the New York Times as an "eloquent documentation of complex and evolving communities."
The Portland Chinatown Museum's summer hours are Thursdays, from 3 p.m. to 8 p.m.; Friday's from 1 p.m. to 6 p.m. and Saturdays and Sundays from noon to 5 p.m. Admission is a suggested $5 and free on First Thursdays from 5 p.m. to 8 p.m.