Learn to Cook Fresh!
7/10/2018, 3:02 p.m.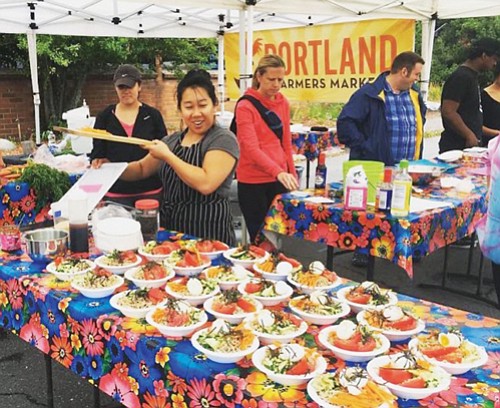 Community cooking classes and a popular "Kids Cook at the Market" class are drawing folks this summer to the King Portland Farmers Market, open every Sunday through September from 10 a.m. to 2 p.m. in the King School parking lot located at Northeast Seventh Avenue and Wygant Street.
Monthly classes are geared to different age groups, equally suited to seasoned market-goers and those new to the neighborhood market experience.
Coming up on Sunday, July 15, participants of all ages will be learning how to make fresh salsas and tortillas with Hot Mama Salsa. On Aug. 5, a "Summer Greek Salad" class geared to junior chefs, ages seven to 11, will be held to cultivate culinary skills by using a cornucopia farm-fresh foods.
Since spaces are limited, shoppers are encouraged to register in advance at portlandfarmersmarket.org.