All Star Jazz Benefit
7/11/2018, 9:52 a.m.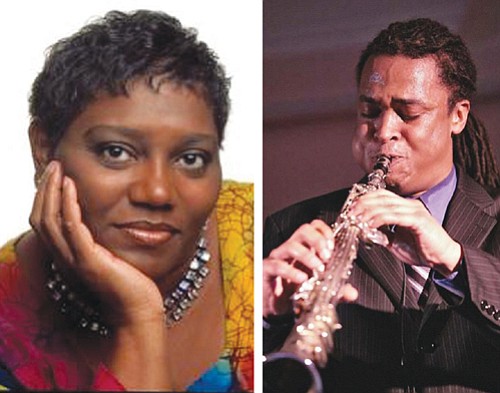 Enjoy a lineup of all-star musicians from Portland's jazz community as they perform a benefit concert in support of immigrant children and their parents on Sunday, July 15 from 6 p.m. to 8 p.m. at Augustana Lutheran Church, 2710 N.E. 14th Ave.
Funds raised will be used to assist with legal help for families separated at the border and to provide them resources to apply for asylum in the U.S., many of whom are fleeing violence and have been separated from their children due to cruel and unjust federal policies.
A suggested donation of $20 will be accepted for admission. Doors open at 5 p.m.
Featured musicians to date include Mel Brown, Chuck Israels, Darrell Grant, Shirley Nanette, Marilyn Keller, Devin Phillips, Becky Kilgore, Randy Porter, Ron Steen. Farnell Newton, George Colligan, Chris Brown, Dan Balmer, Kerry Politzer, Bobby Torres, Ed Bennett, John Nastos, Charlie Porter, Kevin Deitz and George Mitchell.
For more information, contact Rev. W. J. Mark Knutson at 503-757-3697, Marilyn Keller at 503-201-8615 or George Colligan at georgecolligan4@gmail.com.