CME Churches Meet in Portland
7/11/2018, 6 a.m.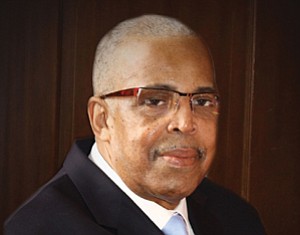 "The Investment Factor: Expressing God's Love through Missions and Outreach" will be the theme of a regional conference this week in Portland representing Christian Methodist Episcopal Churches from several western states.
Bishop Bobby R. Best, presiding prelate of the ninth Episcopal district of the CME Church will preside over the gathering, July 11-13 at the Shiloh Inn Airport. The event is hosted by Rev. Dr. Leroy Haynes Jr., senior pastor of the Allen Temple CME Church in northeast Portland and presiding elder for CME churches in Oregon, Washington and Alaska.
Allen Temple conference co-chairs Sister Gloria Cabine and Sister Regina Greene have planned a lovely welcome reception and service for which the community is invited to attend on Wednesday, July 11 at 6 p.m. at the Shiloh Inn Airport, 11707 N.E. Marine Drive.