Campaigning While Black
Lawmaker shares experience when cops called
7/11/2018, 6 a.m.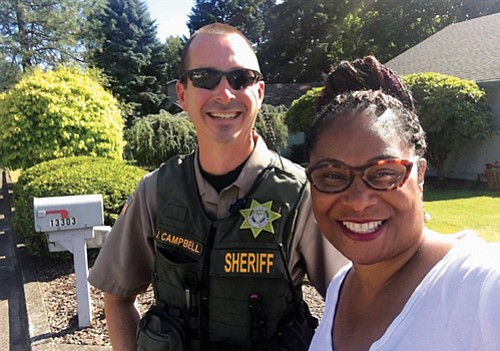 A Democratic lawmaker for east Portland and Clackamas County last week shared her own experience with other black people across the country who have found themselves the subject of 911 calls over mundane and innocuous activities.
State Rep. Janelle Bynum was canvassing on the eve of the July 4th holiday, talking to constituents and typing notes on her cellphone as she knocked on doors seeking re-election in her district when a sheriff's deputy pulled up.
Bynum told reporters she immediately suspected the officer was there to talk to her and she introduced herself as a state legislator.
The deputy told her a neighbor called and reported that a woman was appearing to be casing the neighborhood while taking notes on her phone.
"It was just bizarre," Bynum told reporters. The lawmaker said she understood the woman's concerns but felt she could have tried talking to her first or contacting a neighbor to speak to her rather than calling the cops.
The deputy who responded was courteous and professional, Bynum said. He later agreed to take a selfie with her.