Comments taken on Freeway Tolls
7/11/2018, 10:09 a.m.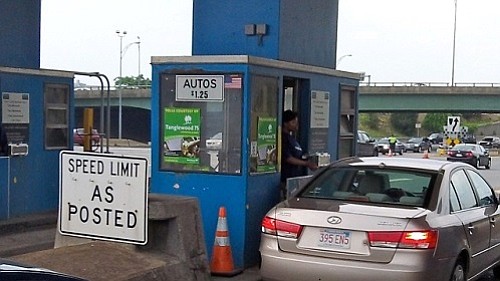 The Oregon Transportation Commission will hold a special listening session on Thursday, July 12 to hear from the public on congestion pricing recommendations that could lead to the establishment of toll charges for using segments of the freeway system in and around Portland, including I-5 in north Portland.
The recommendations by the Portland Metro Area Value Pricing Policy Advisory Committee were submitted last week, carrying out a directive from the 2017 Oregon Legislature to develop plans for congestion pricing in the Portland area.
The public outreach will help the commission prepare a proposal for submission to the Federal Highway Administration by the end of the year, officials said.
The meeting will start at 4 p.m. and will be held in the Columbia Falls Ballroom at the University Place Hotel and Conference Center, 310 S.W. Lincoln St. It will begin with a presentation on the recommendation for tolls followed by public comment. Elected officials and any members of the policy advisory committee in attendance will speak first. The public will then speak on a first-come, first-served basis.
Written comments submitted by July 20 through the commission's website at ODOTValuepricing.org will also be considered.