Creating a Justice System that Works for Everyone
Community supervisors play critical role
Erika Preuitt | 7/18/2018, 6 a.m.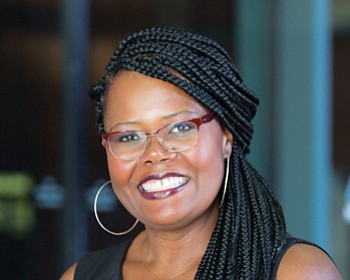 In my 25 years working in the criminal justice system, I have seen the widespread impact extended jail stays have on individuals, families, and communities at-large – loss of employment and wages, disruption to families, and interruption to treatment and care for those who need it. What's more, the misuse and overuse of jail perpetuates racial disparities and can turn jails into warehouses for people suffering from mental health and substance abuse issues. Locking up people who pose limited or no risk to public safety comes at great cost with little benefit. This is not what jail was intended for. We can serve our whole community better.
Monica's story is an example of the kind of success possible when we rethink how we use jails and direct resources to proven alternatives. Monica spent years struggling with addiction and cycling in and out of jail for drug-related offenses. Her time in jail forced her to miss birthdays, graduations, the birth of a grandchild, and other major life milestones. But today, she has been sober and out of jail for 16 years. She's a proud business-owner and dedicated years of her life to helping survivors of domestic violence.
Monica was determined to turn her life around, but she didn't do it alone. We know that for many people like Monica who come in contact with the justice system, the critical catalysts for change are dedicated probation officers and service providers who are in unique positions to create lasting change in people's lives. In Monica's case, her probation/parole officer helped connect her with addiction treatment, job training, and peer support services, and played the role of mentor and cheerleader for her long-term success.
In Multnomah County and across the country, community supervision professionals are helping put people like Monica on better paths and break cycles of incarceration. We know community supervision can play an important role helping reduce rates of recidivism and over-incarceration. In Multnomah County, in 2017 the Department of Community Justice reduced jail bed use by an average of 62 beds per day and maintained recidivism rates below the state average by engaging in deliberate jail reduction strategies. We also know that, as in Monica's case, supervisors can be critical in connecting people with jail alternatives, such as treatment for substance abuse and mental health issues that have long-term impacts.
One such alternative service is soon to open in Multnomah County. As part of the MacArthur Foundation's Safety and Justice Challenge, the county will soon open a new transitional housing facility for justice-involved women, with a particular focus on serving women of color.
The facility – named the Diane Wade House after the much beloved probation/parole officer who helped hundreds of women in her community, including Monica – will provide transitional housing for justice-involved women referred by the Department of Community Justice who are in need of mental health stability and support, as well as cognitive-behavioral and culturally-responsive curriculum day services for women from across the county. Programming will be Afrocentric, gender-specific, and trauma-informed to reflect people's lived experiences and help reduce racial and gender disparities in our current system. The new facility is part of the county's overall goals to end jail overuse and misuse and reduce racial and ethnic disparities in our local justice system.
As jurisdictions like Multnomah County continue the necessary work of local justice system reform, community supervisors will continue to play important roles. This week is officially Pretrial, Probation, and Parole Supervision Week, a time to recognize the work these professionals do impacting people's lives, maintaining public safety, and creating a justice system that works for everyone. I encourage everyone to learn more about the work underway locally and across the country.
Erika Preuitt is deputy director of Multnomah County's Department of Community Justice's and president of the American Probation and Parole Association.