Open Air Art Gallery Party
7/18/2018, 10:47 a.m.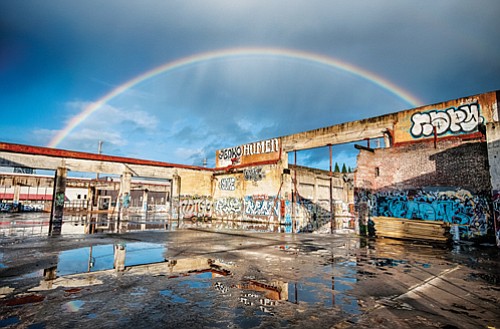 The Taylor Electric Project, a collaborative, open-air street art gallery on the site of a former burned out warehouse at 240 S.E. Clay St. opens Saturday, July 21 with an all-day celebration highlighting the work of over 100 artists. Sponsored by the Portland Street Art Alliance, the all-ages event will include live-painting, artist commissions, live music, food carts, local beer, skateboarding ramps, a break dancing battle and more. Admission is a suggested donation of $5.