Asylum Seekers Endure Brutality
Advocates say immigrants held are desperate
7/25/2018, 2:51 p.m.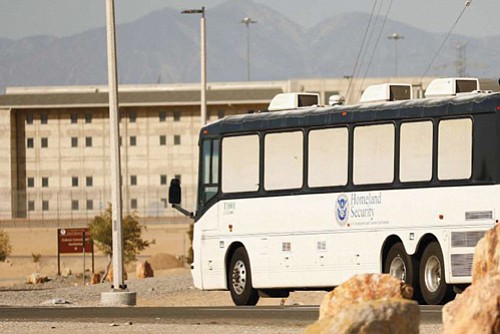 The prison received only one day of notice — on May 30 — that about 130 detainees would be arriving, Amberly Newman, an adviser to the prison warden, said in a declaration in federal court.
She said they had to be mixed with the general prison population for the first three weeks before they could be separated into different units.
One of the detainees described guards making him and his two cellmates strip to their underwear.
"In the night, it gets so cold in the cell and when l was in boxers and T-shirt, I was terribly cold," he said, according to his habeas corpus filing.
Victoria Bejarano Muirhead of Innovation Law Lab said her Portland-based group has engaged over 80 volunteers to provide legal services to the detainees.
Those seeking asylum must show authorities they have credible fear in their homelands. Twenty of those immigrants at the prison have provided statements that lead to hearings before a judge, Muirhead said in a conference call with journalists.
Hay wrote on July 9 to Salazar and Godfrey that some conditions have improved, "but continue to fall below the minimum standards set by our government for immigration detention and, in my view, violate the Constitution by imposing punitive detention on civil detainees."