'Half Baked,' Opens Rooftop Cinema
7/25/2018, 2:32 p.m.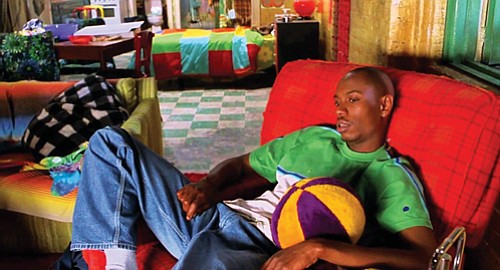 After 13-years of summer movies atop the Hotel deLuxe, downtown, this year's Northwest Film Center's Top Down: Rooftop Cinema has a new home.
The 1998 comedy "Half Baked" starring Dave Chappelle, will be the series opening film when night falls on Thursday, July 26 on the top floor of the PS2 parking structure on the Portland State University campus at 1724 S.W. Broadway.
Top Down films run through Aug. 30 with movies each Thursday night. Doors open at 7 p.m. with food and beverages available for purchase. Music begins at 8 p. m. and films begin at dusk. Entry for advance ticket holders is guaranteed until 8:30 p.m.
A limited number of chairs are available on a first-come basis, so participants are invited to bring a chair, pillow, or blanket, along with a light sweater or jacket. Parking is limited around the PSU parking structure, but with the location right off the bus mall, folks can consider public transit as a good option.
Tickets are $10 general and $9 for students and seniors. For more information, visit www.nwfilm.org.