Last Thursday Opens Show
On Alberta Street
7/25/2018, 2:36 p.m.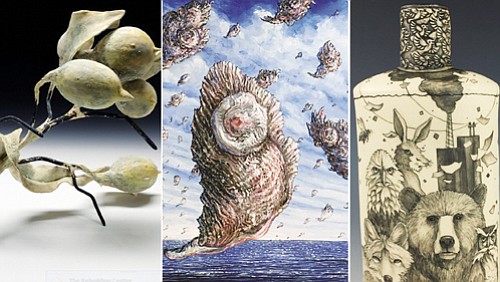 A reception with the artists whose works are featured during August at Guardino Gallery, 2939 N.E. Alberta St., will held on Thursday, July 27, from 6 p.m. to 9 p.m., during Last Thursday, the celebration held each last Thursday during summer in the Alberta Arts District.
Guardino's main gallery will feature works by Virginia McKinney who employs several mediums in her work, Blossoms and Bones. Paintings by Matteo Neivert explore the powerful forces of nature and biology in real and imaginary compositions.
In Guardino's feature area, will be works by Dennis Meiners who uses an ancient technique named Mishima to apply imagery to ceramic surfaces; and drawings of skulls and bones will be displayed from Steve Winkenwerder, an expert draftsman.