Youth Leaders Need Host Families
7/25/2018, 2:47 p.m.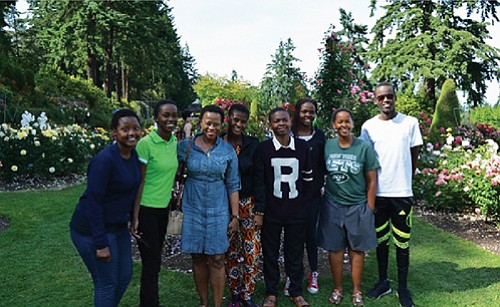 Youth and adult leaders from the Pan-Africa Youth Leadership Program will arrive in Portland next month as part of a program to promote mutual understanding and help is needed in placing participants in homes across the Portland metro community.
The program brings youth leaders and their adult mentors from Benin, Burkina Faso, Republic of Congo, Gabon, and Togo to our community. Local residents can serve as an ambassador for the program by hosting either an adult mentor or high school participant in the program. You can also provide transportation support.
Participants in this U.S. Department of State program, coordinated locally through the World Affairs Council of Oregon, are between the ages 15 and 18 and are recruited based on their outstanding academic performance and leadership potential.
During their time in Portland, the students engage in workshops on leadership and service, community site visits, local cultural activities, and more. On evenings and weekends, they are spending time with their host families.

To fill out a hosting application or for more information about the program, email lauara@worldoreg.org.