Achieving at Jefferson
6/6/2018, 9:44 a.m.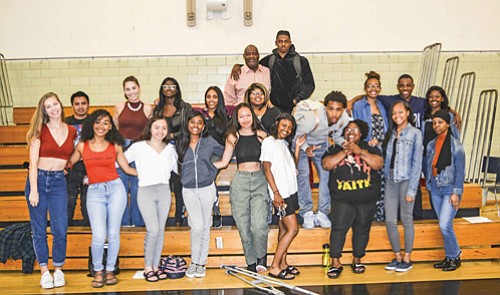 The Portland Observer congratulates the honored graduating seniors of color at Jefferson High School who achieved a top grade point average in the 3.0 to 4.0 range during their entire high school years.
Pictured (front row, from left) are Elisa Suarez, Naisrael Saelee, Jordyn Mejia, Harmony Howard, Maya Puggarana, Janiya Moore, Le'Asia Smith, Deja Curtis and Tatyana Yebra; (second row, from left) Andres Sebastian-Jimenez, Kallie Hutchinson, Yulecia Saint Preux, Ayzia Roberts, Teriana Yeggins, Robert Ford, Kiasia Lane, Javondre Cole and Dyamond Baker; and (third row, from left) Jefferson Vice Principal Ricky Allen and senior Khalil Chatman.