African Dance Troupe Showcase
6/6/2018, 10:40 a.m.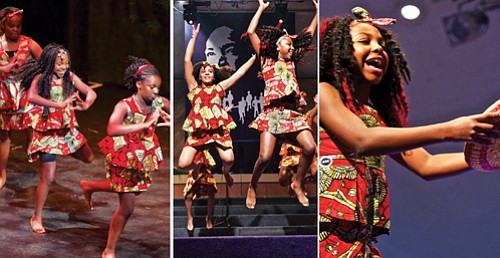 The public is invited to an end of year performance by Portland's Kúkátónón dancers and drummers, featuring West African dance, drumming, storytelling, vocals and a special ballet presentation, coming Saturday June 9 at 6:30 p.m. to the auditorium at Jefferson High School.
The Kúkátónón Children's African Dance Troupe is a non-profit organization whose mission is to inspire confidence, commitment, and vitality among its participating children, their families and the community at large to broaden awareness of African and African American cultural traditions throughout Oregon.
Special guest performances for this astonishing annual showcase will include Habiba Addo, Habib Iddrisu and the Obo Addy Legacy Project. Tickets are $8-12 and can be purchased online at Kúkátónón showcase2018.eventbrite.com