Free June Fishing Events
6/6/2018, 10:53 a.m.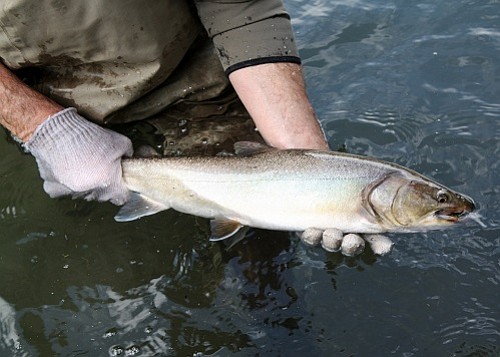 June is a great time to grab a fishing pole and head outside! And for kids and families there are free fishing events in southwest Washington to enjoy with no reservation needed in advance, just show up.
On Saturday, June 9, the Gifford Pinchot National Forest presents Mt. St. Helens Kids' Fishing in the day use area in Merwin Park east of Woodland from 9 a.m. to 1 p.m. This fun filled event has 1,500 large rainbow trout in a netted-off section of the lake waiting to be caught by kids. There will be loaner rods available for kids to use, worms for bait, and volunteers to show kids how to fish. Everything is free, including lunch!
On Saturday, June 9, also from 9 a.m. to 1 p.m., the Gifford Pinchot presents Lewis County Kids' Fishing Derby at Lake Scanewa. Kids can fish for trout and win prizes, learn how to clean fish, find out about fish biology, and participate in a number of games.
On Saturday, June 16, the Mt. Adams Ranger District sponsors a free fishing day with activities from 10 a.m. to 2 p.m. at three locations, Goose Lake, Forlorn Lakes, and Big Mosquito Lake.