Get Outdoors Day at Fort Vancouver
6/6/2018, 10:46 a.m.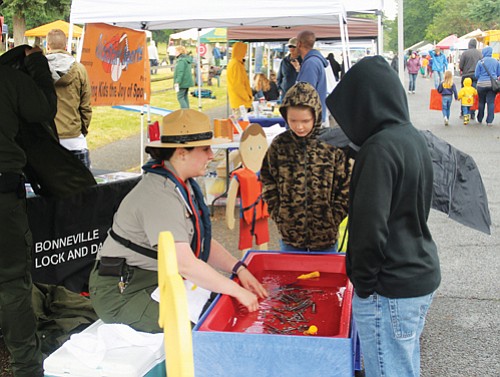 You're invited to kick off summer by joining in on free, outdoor activities and family fun at the 10th annual National Get Outdoors Day on Saturday, June 9 from 10 a.m. to 3 p.m. at Fort Vancouver National Historic Site in Vancouver.
Kids and families can enjoy climbing a rock wall, meeting live birds of prey, catching a fish from a pond, participating in obstacle courses, soccer, archery, crosscut sawing and more! Smokey Bear, Woodsy Owl, Ranger Rick, and their friends will be on hand to greet visitors. A historic fur trade encampment will re-enact life at Fort Vancouver during the 1840s.
Volunteers at the encampment will demonstrate outdoor skills, music, dancing, and other cultural traditions of the fur traders and their families."
National Get Outdoors Day is a national free event that encourages people, especially youth, to stay healthy and experience the outdoors by embracing our parks, forests, wildlife refuges, and other public lands and waters.