Get Your Things Fixed for Free
6/6/2018, 10:36 a.m.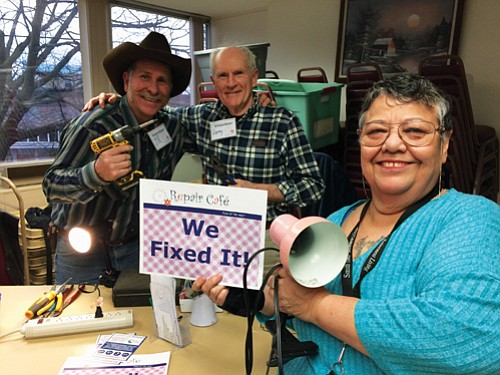 A free community event where participants can bring broken or damaged common household items and have them fixed for free by skilled volunteers will take place Thursday, June 7 from 5:30 p.m. to 7:30 p.m. at the Vancouver Community Library, 901 C. St. in Vancouver.
The volunteers from the Clark County Repair Café have hosted seven events and fixed over 400 items since the start of 2017. They fix bicycles, small appliances, small electronics, jewelry, sharpen tools and knives and do sewing repairs.
Participants are encouraged to bring one small item per person. Some replacement parts might be available for a small fee. Wondering if your item can be fixed? You can ask by emailing the repair café at repair@columbiasprings.org or call 360-882-0936, extension 224. You can learn more at columbiasprings.org/repair.