King Market Summer School
6/6/2018, 10:29 a.m.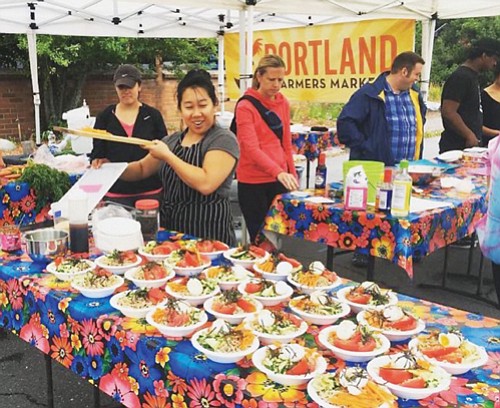 Summer school is in session as the King Portland Farmers Market kicks off its annual series of on-site community classes on topics including cooking and fresh floral design featuring ingredients and flowers from market vendors.
Classes are suited to both seasoned market-goers and those new to the neighborhood market experience held each Sunday during summer and early fall. Shoppers are encouraged to register in advance at portlandfarmersmarket.org since spaces are limited. Classes take place monthly from June through September in the Martin Luther King Jr. School parking lot located at Northeast Seventh Avenue and Wygant Street.

Available classes include Floral Jewerly with Spring Blooms on Sunday, June 10; Fresh Salsa and Tortillas on Sunday, July 15; Purple Basil Pickled Pickles on Sunday, Aug.12; and Bone Broth and Seasonal Soups on Sunday, Sept. 9.