NFL Anthem Policy is Pure Hypocrisy
A variation of an old, familiar theme
Jeffery Robinson | 6/6/2018, 10:05 a.m.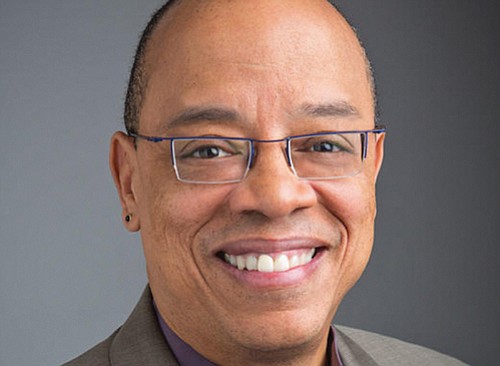 The NFL's new "anthem policy" requires players to "respect" the flag and the national anthem or stay in the locker room until it is played. The NFL refers to this as a compromise — it was anything but.
This was a mandate, not a decision arrived at through a collaborative process. Despite claiming that they would consult with the players before making a decision on this issue, the National Football League Players Association said, "The NFL chose to not consult the union in the development of this new 'policy.'" So the league and owners will decide what shows "respect."

Kneeling is out. The Pittsburgh Steelers indicated that raising a fist or linking arms is out. If one team decides a gesture or posture is respectful but another team doesn't like it, what will happen? One of the NFL officials actually said, "We will know it when we see it."

Players who want to kneel (or raise a fist or link arms or do some other kind of gesture) are told, "If you do that on the field we will take money away from you." This is simply a variation of an old, familiar theme. Don't demonstrate in the street because you block my commute home. Don't demonstrate downtown, I have shopping to do. Don't demonstrate at a sporting event because you take away from my entertainment. Why can't you all just shut up and dribble?
Telling players to stay in the locker room also rings familiar as well — get to the back of the bus. Get to the other water fountain. Do not appear in public in ways that will threaten or displease white people in America. If you want to protest, do it in a way that white folks don't have to see it or deal with your claimed injustices.

And with the collusion to keep Colin Kaepernick out of the league combined with teams asking free agents if they will stand during the anthem, another message is being delivered. Be thankful you are making all that money — you play a game for a living. If we didn't allow you to be making this money, you would be out there with the rest of "them."
President Donald Trump weighed in on players staying in the locker room saying, "Maybe you should not be in the country." In a country that claims to value free speech and expression, you should be fined or forced to leave the country if you "speak" in a way some don't like. Orwell would have loved it.

John Elway and other NFL officials have said that we should "take the politics out of football." Really? What about the millions of dollars paid to the NFL by the Department of Defense to promote the military? If encouraging people not to serve in the military is a political act, then encouraging them to serve is equally political. What about the show of military aircraft flying overhead and flags streaming across the field? Kneeling during the anthem has nothing to do with being for or against military recruiting, but the Pentagon paid for the NFL to promote the military — an overtly political act — and the NFL has been delivering. There is nothing wrong with that, but it is what it is. The NFL gave up being non-political a long time ago.