Waters of the World
Site specific dance for public engagement
6/13/2018, 9:57 a.m.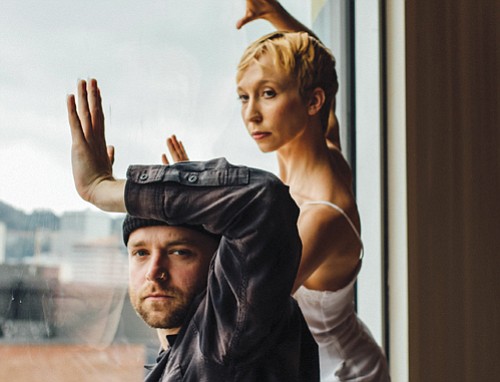 Heidi Duckler Dance Theatre/Northwest presents its newest work, the world premiere of "Waters of the World," as it forges ahead on building Portland audiences for dance by performing at site specific venues to cultivate public engagement.
Shows at 8:30 p.m. will be held on Friday, June 15, Saturday, June 16 and next weekend on June 22 and 23 in the Fair-Haired Dumbbell building, 11 N.E. Martin Luther King Junior Blvd., a new 6 story office building with a funky design that was part of the city's Burnside Bridge project.
Directed by Heidi Duckler, the performances include six dancers guiding the audience through the building's canted six-story towers. This immersive work also includes projections and live chamber music by Portland artists.
Tickets are $25 for general admission and $15 for students and seniors.