Hamilton Musical Tribute
Group performs Saturday at Alberta Rose
6/20/2018, 12:05 p.m.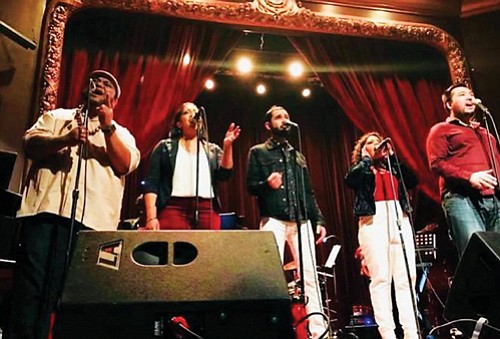 A tribute band to the Broadway hit musical Hamilton, called Rise Up, makes its Portland debut at the Alberta Rose Theater this Saturday, June 23 with two shows. The Seattle-based band, which has garnered acclaim in its own right, frequently sells out its performances.
The Hamilton musical is the winner of 11 Tony awards, a Grammy, and even a Pulitzer Prize for incorporating the life of one of America's founding fathers, Alexander Hamilton, with hip-hop from a script penned and performed by Lin-Manuel Miranda and features a cast of mostly people of color.
In addition to the songs from the musical, the Rise Up tribute band performs new Hamilton-related material.
It's a great way for any die-Hamilton fans to relive the energy from the musical, or for people who've never been able to secure a ticket to the Broadway show to hear the tunes for the first time, the band said.
On Monday, a few tickets were still available for Rise Up's 3 p.m. show on Saturday; the 8 p.m. show on the same day has already sold old. More information can be found at facebook.com/RiseUpSeattleBand.