Cold Case Turns Seven Years
Family tries to break silence on murder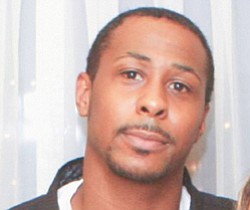 Family members of a Portland murder victim, Leonard James "LJ" Irving Jr., whose death remains unsolved seven years after the fatal shooting, are urging anyone who may have information leading to an arrest to speak up. Last Saturday marked the anniversary of the night of June 23, 2011 when Irving was shot four times in the back after trying to calm an argument outside a northeast Portland bar.
Irving's family says they know there are witnesses who have more information they're not telling police, but are keeping silent in order to not be a "snitch." Irving was 34 when he died and is survived by three children, his mother, and a sister.
"It is heart-wrenching for me and my family," said Irving's mother, Lucy Mashia. "L.J.'s murder was witnessed by many people in our community and yet our community remains silent. My heart is broken, my grandchildren have no father. It has been seven years. Please, if you know something, please come forward."
Since Irving's death, Mashia has became an active member of Enough is Enough Portland, a community group working to end violence from guns and gangs.
Irving was killed following celebrations of his nephew's 21st birthday at the now shuttered Seeznin's Sports Bar and Lounge on Northeast 82nd Avenue. His family says when an argument broke out between a nephew, Lamar Lovette Hill, and another man after midnight outside the bar, Irving attempted to resolve it. He and Hill then crossed the street to a Chinese restaurant parking lot, where Irving's car was parked, but was shot and killed before entering his van. His nephew was injured with a wound to the head. Irving had been holding two jobs to support his children at the time.

"My brother was a loving man, he had a heart of gold, I pray that his spirit rests upon the hearts of those who have an opportunity to make a difference and to give my family an assurance that my brother's murderer will not get away with this heinous crime or have the chance to murder again," Irving's sister, Shauncey Mashia told the Portland Observer.
Anyone with information regarding Irving's death should contact the Portland Police Crime Stoppers line where there is a $2,500 reward at 503-823-4357 or Irving's family; Lucy Mashia's phone number is 503-515-6778 and Shauncey Mashia's is 503-351-6059.