Sex Ed on the Line
Advocates fight new rule and brace for cuts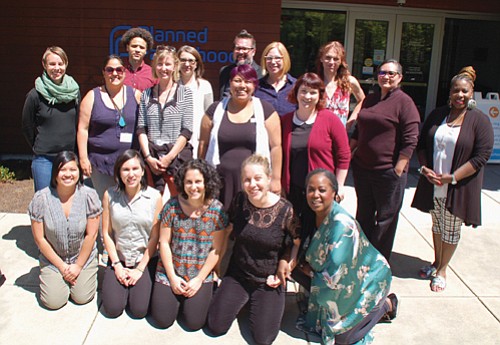 Young people in communities of color in the Portland metro area will suffer more unwanted pregnancies and sexually transmitted diseases if the Trump Administration is successful in a new policy requiring abstinence as the only option for discussion in birth control and STD prevention programs receiving federal Teen Pregnancy Prevention Program grants.
Several organizations in Multnomah County that work with minority communities on family planning and preventative sexual health services, including Planned Parenthood, the Latino Network, and Self Enhancement, Inc., are bracing for the impacts, while challenging the decision.
Scientific studies and past results show that unplanned pregnancies among teens will go up as well as STDs if the new federal rules for the grants are upheld, preventing service providers from discussing the full range of sexual heath options available, including birth control and legal access to abortion.
Lisa Saunders, manager of strategic developments at Self Enhancement, Inc., serving Portland's black community, said her organization has received $90,000 per year from county Teen Pregnancy Prevention Program grants for the past three years, and a portion was used to hire Marlo Williams to conduct summer age-appropriate sex education programs for both children and their parents. If SEI's funding is cut, Williams will lose her job and science-based sex education from the organization will cease.
"During the summer Marlo taught 140 kids in six weeks, giving them a wide range of information, and also had classes for parents," Saunders said. "She has given them the platform and the tools they need to navigate that conversation and also to support staff in schools. In communities of color, it's a bit more of a taboo."
Williams said the fact that teen pregnancies have diminished in recent years is proof that comprehensive sex education works.
"Look at the statistics. Numbers don't lie and we have been able to make such huge progress," she said. "But we don't need the government to censor us."
Talking to their children about sex is often difficult for people of color, because it's traditionally been less acceptable than some other cultures. But funding through Teen Pregnancy Prevention Program grants through Multnomah County have helped nonprofits give parents and educators the tools they need – the facts and science about sex – and as a result, teen pregnancy rates have gone down dramatically in our area.
According to the Oregon Health Authority, from 2001 to 2015, teen pregnancies for 15 to 17 year olds decreased from about 32 for every 1,000 females to 11 per 1,000.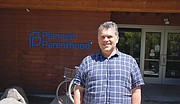 Multnomah County in 2015 used $1.25 million in Teen Pregnancy Prevention Program grants to educate 15,000 teens, train 107 teachers and engage 329 parents and caregivers in 32 middle and high schools throughout the county.
After receiving that same amount for three years, last year Health and Human Services terminated the county's grants without explanation. The county has joined a class action lawsuit objecting to the cancellation. In five cases, federal judges have ruled those types of terminations unlawful, meaning HHS must still process grant applications. But whether the federal government will appeal those rulings is unknown at this time, according to the county, so many programs are in limbo.