Celebrate Cully Park's Opening
Dream turns to reality with Saturday's festivities
6/27/2018, 10:27 a.m.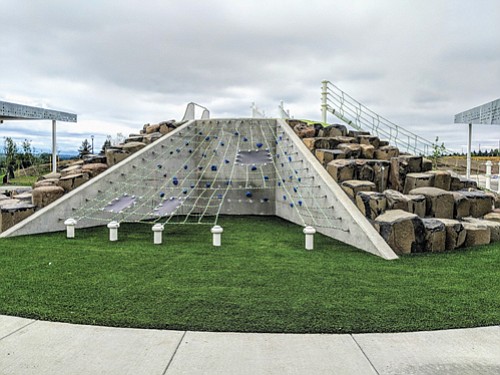 Portland Parks & Recreation and the "Lets Build Cully Park" coalition of more than 15 community-based organizations, invite area residents to join them to celebrate the grand opening of the new 25-acre Cully Park on Saturday, June 30 from 11:30 a.m. to 4 p.m.
Located at the site of a former landfill at Northeast 72nd and Killingsworth, the park is the result of years of community efforts, fundraising and advocacy in tandem with Portland Parks & Recreation funding in the diverse, park-deficient Cully neighborhood.
The parking lot for the new park will be reserved on Saturday primarily for guests with mobility concerns and elderly visitors and is expected to be full. But the nearby Sheraton Hotel will provide shuttle buses from the Living Cully Plaza at 6723 N.E. Killingsworth St. to the park entrance for the grand opening.
Enjoy live music from Dina y Los Rumberos; plus Native American drumming and storytelling, a scavenger hunt, youth soccer clinic, and more. The event is free, family-friendly, and open to all.
"So many, many individuals, groups and institutions played indispensable roles in making the dream of Cully Park into a reality, including our incredible friends at Portland Parks & Recreation, and we are grateful for this good work we have done together," says Alan Hipólito, executive director of Verde, the nonprofit serving low income residents which backed the park building effort.