Fireworks at Fort Vancouver
6/27/2018, 9:48 a.m.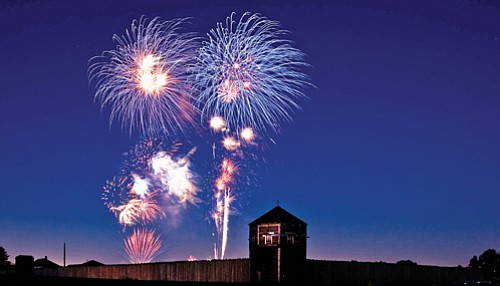 Vancouver will be treated to the largest and most memorable Independence Day fireworks display in the region. Starting at 10:05 on Wednesday, July 4, Vancouver's Fireworks Spectacular presented by Columbia Credit Union will launch up to 500 feet high, cover a radius of 500 feet and include unique special effects.
The 20-minute show will feature about 25 percent more fireworks and 50 percent more big shells than last year, officials said.
Admission is free with donations collected at the gates from those who wish to contribute to the event. Vehicle access will be restricted. Guests can ride C-Tran for free with shuttles running every 15 minutes from both the Fisher's Landing and the 99th Street transit centers, with return service after the fireworks show.
For more information please visit thehistorictrust.org.