First Miss Juneteenth Pageant
6/27/2018, 10:34 a.m.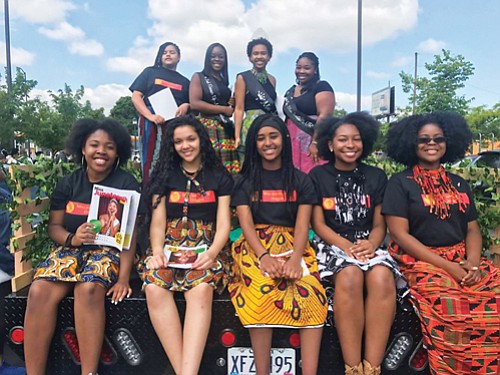 A new tradition for Oregon's annual Juneteenth Celebration saw nine young women show courage, confidence and leadership as they competed in the first annual Miss Juneteenth Oregon Pageant presented by Above The Fray Design at the Billy Webb Elk Lodge in north Portland.
Sierra Boyne won the Miss Juneteenth Oregon title during the June 14 event, Tamea Mitchell was first runner up, Xzahni Phillips was second runner up, and Jazanna-Marie Riddlesprigger was the Mrs. Clara Peoples Award winner. The other honored contestants were Amaya Addy, La'Maya Thielen, Marina Williams, Shai Grigsby and Shalo Franklin.