Burning Obsession for Jazz
3/7/2018, 10:11 a.m.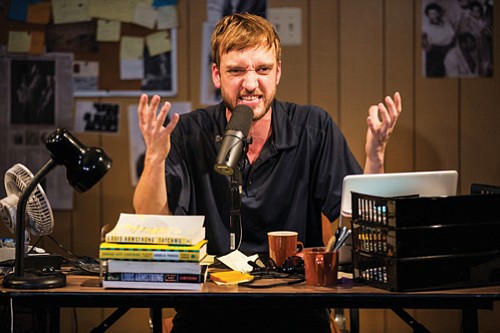 One man's burning obsession for American jazz takes center stage when Artists Rep presents "The Holler Sessions," written, directed and performed by Frank Boyd in collaboration with the Brooklyn-based theatre ensemble, "the Team."
Staged as a live radio show, an explosive Kansas City DJ named Ray broadcasts his articulate, profane and impassioned love of jazz from his shoddy studio for an 80-minute music-filled interactive experience that ends with a surprise live musical performance.
"The Holler Sessions" will run for only four performances, Thursday through Sunday , March 8-11. Tickets are $25. For more information, visit artistsrep.org.