Exploring Race, Power and Justice
Forum to address criminal justice alternatives
3/7/2018, 10:35 a.m.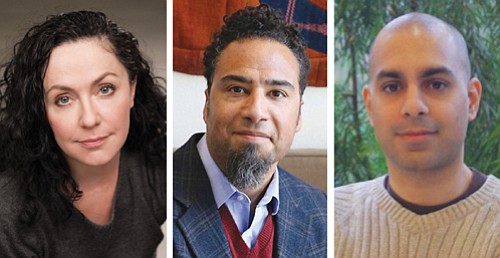 What if the justice system were focused on repair rather than retribution? What would a system that minimizes suffering look like?
An onstage conversation with a diverse group of Oregonians with deep knowledge of the criminal justice system will be the focus of a public forum by Oregon Humanities on Wednesday, March 14 at 6:30 p.m. at the Alberta Rose Theater, 3000 N.E. Alberta St.
Exploring race, power and justice in Oregon, Rene Denfeld, David Rodgers and Bobbin Singh will talk about alternatives to the status quo. The session is the latest installment of Oregon Humanities' "Think and Drink" series. Minors are welcome when accompanied by a parent or guardian. Tickets are $10 and available at the albertosetheartre.com. No-cost tickets are also available, and the event will be streamed live at oregonhumanities.org.
Denfeld is the author of "The Child Finder" and "The Enchanted," two novels inspired by her work as a death penalty investigator. As a former chief investigator at a public defenders' office, she has worked hundreds of indigent cases, including exonerating innocent people from prison.
Rogers is executive director of the ACLU of Oregon. He has more than 25 years of social justice organizing and advocacy experience.
Singh is the founding executive director of Oregon Justice Resource Center, an organization that works to promote civil rights and improve legal representation for communities that have often been underserved in the past, including people living in poverty and people of color. He is a member of the Oregon Council on Civil Rights.