Feeding the Hungry
Church helps by fixing hundreds of sandwiches
3/7/2018, 11:01 a.m.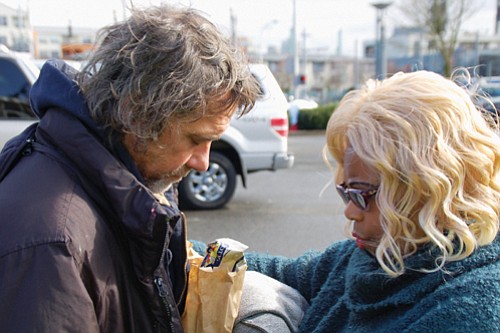 The Hughes Memorial United Methodist Church congregation in northeast Portland is upping the ante when it comes to their assistance feeding and clothing the homeless.
Under the leadership of Pastor Rose Franks, church volunteers have been able to increase the number of lunches they prepare each month to ease hunger from their shelter-less neighbors, from 50 lunch sacks, to up to 200 bags, in addition to occasional socks, hats, gloves, and coats.
Since December 2015, church members have been meeting every fourth Saturday of the month to prepare and deliver the meals to homeless areas around town.
"After so many years of watching homeless and hungry people outside in our community it was time now to stop talking and watching and act," said Janette Rucker, pastor assistant. "Our goal is end the homelessness."
In the future, the church wishes to increase its monthly outreach to once a week, also on Saturdays.
To inquire about the Hughes Memorial homeless outreach program, visit the church at 111 N.E. Failing St. or get in touch with Pastor Franks at 503-200-0846, or visit hughesmemorialumc.org for more information.