In Loving Memory
Stanley Wheeler
3/7/2018, 10:28 a.m.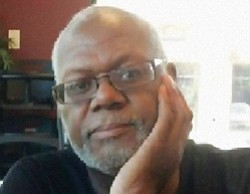 Our beloved father and husband, Stanley Wheeler, aka Big Stan, passed away on his 67th birthday, Feb. 5, 2018 in Vancouver. He was born in Shreveport, Louisiana in 1951 to Mae Bell Bristo Wheeler.
In 1981, he married Denise, and together they raised their two daughters, Talischia and Sharnelle. After 37 years with Tri-Met, Stan retired as a road operations supervisor.

He is survived by his wife Denise Wheeler, son Imil Wheeler, daughters Talischia Tupper and Sharnelle Niedermeyer, son-in-law Luke Niedermeyer, granddaughter N'Dea Wheeler of New Jersey, and grandsons Donatello Tupper, Braylon Hall, D'Angelo Tupper, Lincoln Niedermeyer and Sawyer Niedermeyer. He is predeceased by his mother Mae Bell, sister Jessie Mae Casey, and brother Willie Clyde Gray.
A memorial service under the direction of the Terry Family Funeral Home will be held Thursday, March 8 at 11 a.m. at the North Portland Eagles Lodge, 7611 N. Exeter.