PIL Teams Play for State
3/7/2018, 10:55 a.m.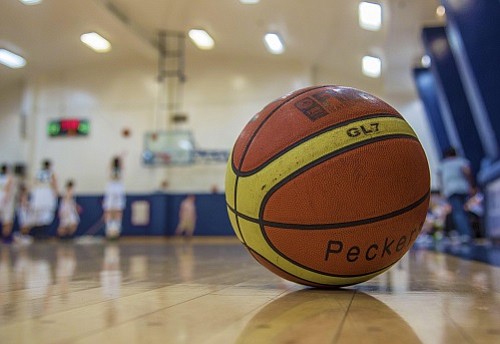 Four Portland schools are competing for a state championship in basketball this week with the Oregon 6A tournaments for boys and girls being held at the University of Portland in north Portland.
On the boys' side, defending champion Jefferson (24-3) will face off against Jesuit (21-5) on Thursday at 1:30 p.m. The Democrats will be without star player, junior guard Marcus Tsohonis, because of a broken finger he sustained in a playoff win last Saturday against Grants Pass.
Lincoln (12-5) will face off against Southridge (23-3) at 6:30 p.m. Thursday; and Grant (22-4) will follow the contest with an 8:15 p.m. matchup against West Salem (18-7). On the girls' side, Benson (21-5) faces Tigard (23-3) on Wednesday at 8:15 p.m.
Quarterfinal and final games will be played Friday and Saturday, March 9 and 10. All games will be carried live by the Oregon School Activities Association. Visit osaa.org/media to view the streams and broadcasts.