Jeff Alumni Oppose Name Change
Group will host public discussion next week
3/13/2018, 4:20 p.m.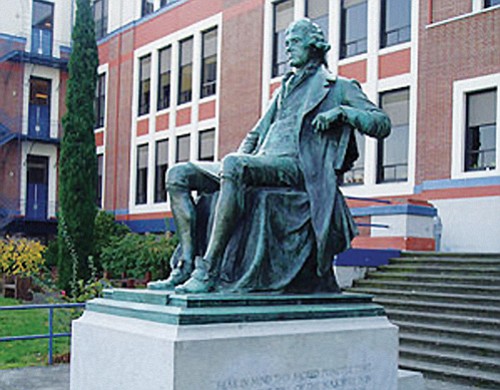 A group representing past and present students of Jefferson High School has taken a stand against changing the name of the school and has started a petition not to change the name and leave it the same.
The call to change Jefferson's name took on weight last January when the Humboldt Neighborhood Association sponsored a public forum at the North Portland Library. It followed an appeal by resident Clifford Walker, a local black neighbor and activist who objects to a public high school named after a former slave owner. Others want to focus on supporting and improving the school and warn about a gentrified community erasing Jefferson's current history. The Portland School Board is considering revising its policies to allow for school name changes when it takes into account the district's desire to eliminate systemic discrimination.
Monday, The Jefferson High School Alumni association issued a statement saying it found little support for changing Jefferson's name. The group said when it asked its members to comment on its Facebook account, only 20 people stated they were in favor of a name change and 112 people were against it.
The Jefferson Alumni Association and the nonprofit immigrant and civil rights group Unite Oregon are calling on current Jefferson students, alumni and the wider Jefferson community to attend their own public discussion on the issue. The meeting will be held on Wednesday, March 21 at 7 p.m. at the Unite Oregon offices at 700 N. Killingsworth St.