Chinese LGBTQ Choir Visits
Will perform with Portland's gay men's group
3/15/2018, 12:43 p.m.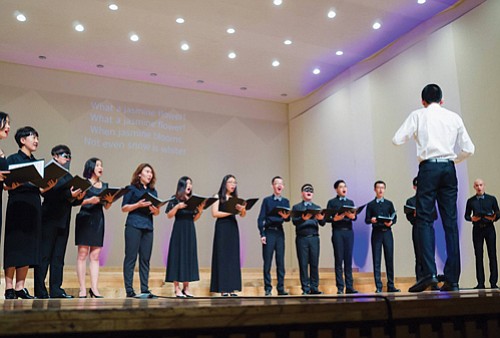 Twenty-three performers from the Beijing Queer Chorus, China's first LGBTQ chorus, will be special guests of the Portland Gay Men's Chorus for its "Pacific Voices" shows this weekend at Kaul Auditorium on the Reed College campus in southeast Portland.
For the Chinese group, it will be their first public performance in the U.S. and is part of meaningful week of activities planned in Portland in association with Portland's gay men's singing group.
"It an honor we can't express enough," said PGMC marketing manager Erin Haley.
He said bringing the Beijing Queer Chorus to Portland is the most important thing his group has done in the last 20 years to uplift its mission of affirming the worth of all people.
The Pacific Voices concerts will features songs from across the many unique cultures of the Pacific, including original works and new translations. The shows are Saturday, March 17 a5 8 p.m. and Sunday, March 18 at 3 p.m.