Robot Revolution
OMSI exhibit brings coolest robots ever
3/15/2018, 1:03 p.m.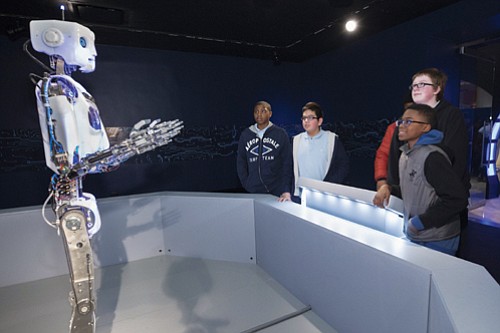 A new exhibit at the Oregon Museum of Science and Industry (OMSI) some of the most innovative robots from all over the world.
'Robot Revolution,' opening Saturday, March 17, explores how robots will ultimately be our companions and colleagues of the future, changing how we play, live and work together.
The exhibit comes to life with a collection of cutting-edge robots from global robotics companies and universities. Guests will have the opportunity to interact with robots that are rarely seen by the public, as they step into a visionary world where robots are not just a curiosity, but a vital asset.
OMSI officials say guests will be awed by the breakthroughs and capabilities of these machines.
The exhibit features four areas that delve into various aspects of robotics and offer specific hands-on activities with amazing robots, as well as dynamic videos.
You can see a robot mimic your own facial expressions, for example, with its advanced facial-coding technology; or get charmed by a furry baby seal therapy robot, which has sensors that can respond to your touch; or try your hand at a surgical training simulation to see what it's like to perform a robotic surgery.
There is also a chance to create a 'bot for yourself by assembling the basic components of a robot using Cubelets and then seeing what you can get it to do!
'Robot Revolution' runs through Sept. 3. Tickets, which include general museum admission, are $19.75 for adults, $13.50 for youth (ages 3-13), and $15.75 for seniors (ages 63+).
For more information, visit www.omsi.edu.