Play Tackles Truth in Relationships
3/20/2018, 3:43 p.m.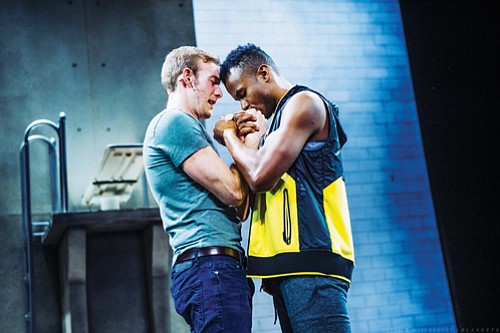 Theater is a realm of illusion. So is a magic show. Playwright Andrew Hinderaker mashes these traditions together with alluring results in the "The Magic Play" which follows a young magician trying to get through a live show just hours after his partner has left him.
As the performance progresses, the magician confronts the fact that the spectacular tricks that impress people on stage don't serve him as well when it comes to building truthful personal relationships. It's a mesmerizing new play that questions the extent to which we must be honest with ourselves in order to be so with those we love.
The production stars actor, magician and illusionist Brett Schneider, for whom the central role was written.
"The Magic Play" is now showing at the Armory, downtown and plays through Sunday, April 1.
Regular tickets range from $25 to $82. For more information, visit pcs.org.