Concert to Dazzle with Ten Grands
3/21/2018, 10:04 a.m.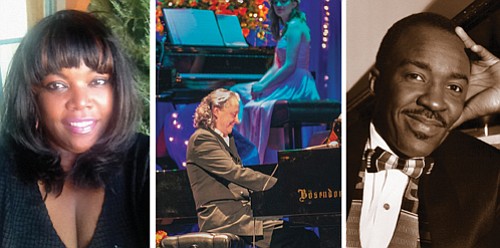 Get ready to be dazzled once again with 10 pianos and 10 world class pianists performing on one stage as the renowned Portland musician Michael Allen Harrison presents his 18th annual Ten Grands Legends concert featuring home grown favorite and Grammy nominated singing sensation Julianne Johnson Weiss.
Pianist and Ghanaian-American William Chapman Nyaho will also be a special guest for the show, Saturday, March 31 at 7 p.m. at the Arlene Schnitzer Concert Hall.
The evening will be filled with an exciting variety of styles and genres including a medley from the most recent hit movie "The Greatest Showman."
Concert proceeds benefit the Snowman Foundation and the Play It Forward Program, which helps bring music education and instruments to organizations that serve disadvantaged youth in the Northwest.
Ticket prices range from $25 to $150.