Housing Crisis Hits Renters Hard
3/21/2018, 10:17 a.m.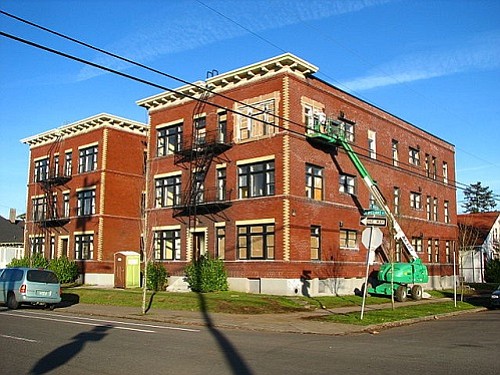 The housing crisis has hit renters especially hard, with a quarter of all renters and nearly two-thirds of all low-income renter families in Oregon spending more than half of their income on housing, according to a new report by the Oregon Center for Public Policy.
The non-profit research institute also found half of all renters in the state spend more than 30 percent of their income on rent and utilities — what experts define as being "cost-burdened."
"Low-income renters stand at the epicenter of Oregon's housing crisis," said Center analyst Daniel Hauser. "Oregon lawmakers need to devote their attention and resources to helping these families.
"When housing costs drain most of a renter's income, families often need to make devastating choices, such as skipping meals," said Hauser. "In the worst cases, these families end up homeless."
Oregonians of color are also suffering unduly from the housing crisis, as they are far more likely to rent and to be low-income than non-Hispanic white households, said Hauser.
Hauser praised the Oregon Legislature's recent decision to raise the state's document recording fee, a move expected to generate some $60 million per budget period to invest in affordable housing. He added that lawmakers need to find additional ways to boost investments in affordable housing, given the depth of the crisis.
"When we talk about basic needs, having a roof over one's head is about as basic as it gets," said Hauser. "Robust state investments in affordable housing are essential for all Oregon families to thrive."