Fostering a Love of Reading
Diverse books let children see themselves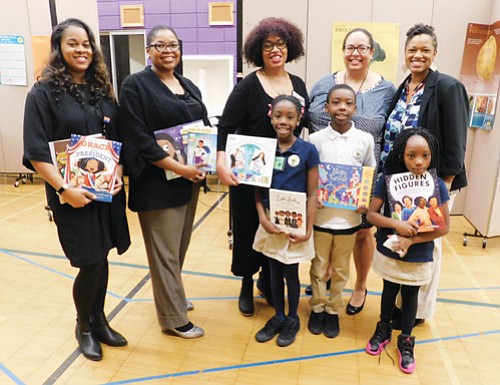 Less than 25 percent of children's books published in the U.S. today feature persons of color. Yet, more than half of the nation's children are expected to be part of a minority race or ethnic group by the year 2020.
To help children see themselves in the literature they read and create a supportive environment, a group of employees for Oregon Health Sciences University recently delivered a diverse collection of books to KairosPDX, a north Portland charter school.
The OHSU Black Employee Resource Group – which is dedicated to creating a supportive environment for blacks, Africans and African Americans at OHSU – held a book drive in February as part of Black History Month. OHSU faculty, staff and students contributed more than 300 books. More than half of the titles collected featured racially diverse characters.
"We know that fostering a love for reading at a young age is vital for success in all areas of education. In order to ensure this, it is equally important that our children see themselves represented in the literature they read," said Lakeeyscia Griffin, KairosPDX communications coordinator.
When the OHSU employees visited KairosPDX on March 9 to donate the collection to the school's library, their gift was met with smiles.
"It made my day to see how excited the kids were to receive these books, said Melanie Maurice, OHSU legal counsel and vice chair of the employee resource group.