Church Invite for Easter Services
Vancouver Avenue congregation hosts series of events
3/28/2018, 12:44 p.m.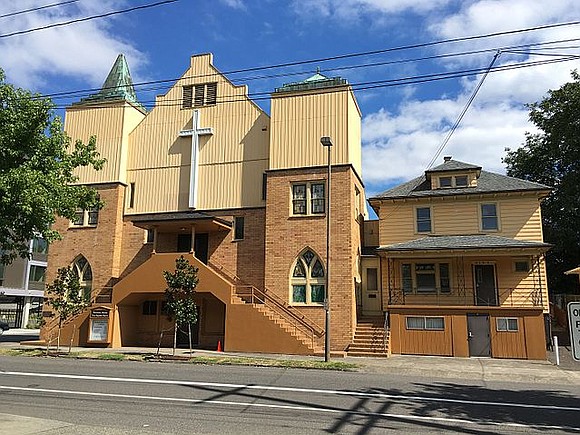 Historic Vancouver Avenue First Baptist Church, 3138 N. Vancouver Ave., invites the community to a series of programs to celebrate Easter and Holy Week.
On Friday, March 30, there will be Good Friday worship service featuring guest speaker Dr. James Forbes, pastor emeritus of the Riverside Church in New York City.
On Easter Sunday, April 1, a sunrise service will start at 7 a.m. and be followed by a free Brotherhood Union Easter brunch. Reservations are required by calling the church office at 503-282-9496. At 9:30 a.m., a Sunday School theatrical depiction of "The Lord Supper" will take place. At 10:45 a.m., the annual Family and Friends Easter Sunday Worship and Communion Service will begin with Pastor J.W. Matt Hennessee officiating, and the Junior Angel Children's Easter Chorale rendering music selections, along with the Easter Gospel Mass Choir and the High Praise Dance Team.
Parking is available at the Legacy Emanuel Parking Lot located at North Monroe and Vancouver. For those needing transportation, you can call the church to sign up for free shuttle service.