Legacy Promotes Colon Health
Learn more about prevention
3/28/2018, 11:14 a.m.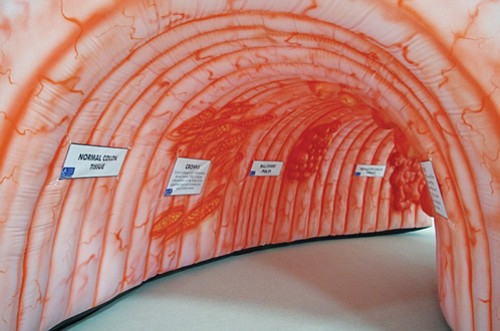 The public is invited to Legacy Emanuel Medical Center on Friday, March 30 to learn more about colorectal health by walking through a giant inflatable colon that shows how polyps can turn into cancer.
The 12-foot-long display shows the difference between a healthy colon and one with polyps. There will be information available on preventative screenings, such as colonoscopies and other ways to stay healthy.
The event will take place between 9 a.m. and 4 p.m. in the hospital's Atrium at 2801 N. Gantenbein.
According to the American Cancer Society, colon cancer is the third most common cancer diagnosed in both men and women in the U.S. Legacy doctors emphasize that colon cancer is highly curable if found and treated early. It is recommended people get screen at age 50, sooner if a person has symptoms or a family history.
"It's all about keeping you healthy for years to come," says gastroenterologist Erich Vorlop, M.D.