The Murder of Fred Hampton
Collection of pristine preservation films from UCLA on tour
3/28/2018, 12:51 p.m.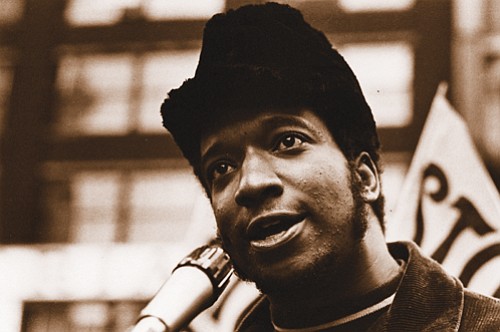 A film that investigates the 1969 Chicago police killing of Fred Hampton, the founder of the Illinois chapter of the Black Panther Party, will highlight a month of screenings of pristine preservation films from the UCLA Film and Television Archive that will be shown during April sponsored by the Northwest Film Center at the Portland Art Museum.
Each year, the UCLA archives presents its film Festival of Preservation in Los Angeles and the Portland showings will be part of a smaller touring program, bringing more than a dozen films for showings between April 1 and April 22.
"The Murder of Fred Hampton," the 1971 documentary about the 21-year-old Black Panther leader, will be screened on Wednesday, April 11 at 7 p.m. Northwest Film Center organizers says the film has never felt more relevant. It serves a document of the late 1960s, but it is impossible not to draw comparisons between the film's representation of the Black Panther Party, which started as a way to fight police brutality towards young black men and today's Black Lives Matter movement, sparked by police shootings African American youth.
Admission is $9 general and $8 for students and seniors. For a complete schedule of the UCLA touring films, a treasure trove sure to delight cinema lovers of many persuasions, visit nwfilm.org.