New Added Focus for Good in the Hood
Multicultural festival sets course for annual event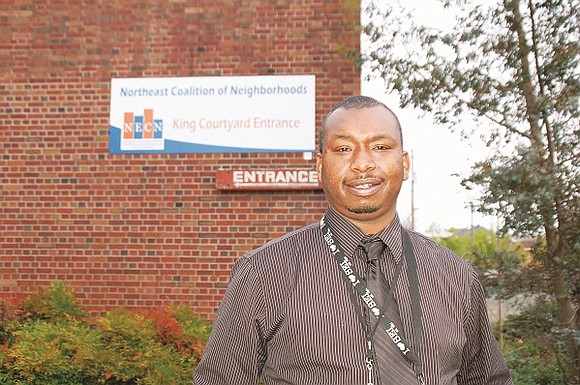 The Good in the Hood music festival and community celebration is making plans for this year's event with a new added focus, a return to a previous venue and a legendary R & B performer.
The multicultural gathering has been going strong for 26 years, but this year to commemorate the 50th anniversary of the naming of Martin Luther King Jr. Elementary school for King and to pay tribute to Portland's civil rights history in the 50 years since King's assassination, the festival will return to adjacent King School Park in northeast Portland, June 22-24.
Good in the Hood is also rebounding from racist threats from a year ago when an anonymous letter threatened a bloodbath at the event, which led to increased security by police and event officials, but thankfully no violence resulted.
Shawn Penney, president of Good in the Hood, said the festival was held at King School Park in the past, but then moved to the larger Lillis Albina City Park to accommodate larger crowds. Last year an estimated 25,000 to 30,000 people attended.
The upcoming celebration won't be pared down and planners expect just as much or more activities, including live bands every day, a big kid's area, multicultural food, crafts, marketplace vendors, the Portland Farmers Market, free health screens, and a lot more.
"It is a smaller park – but we're going to use every square inch and all the streets around will be blocked out," Penney said. "We're looking forward to another great year of bringing communities and families together."
Security will be tight again this year. Last year, police traced a phone call threatening violence to an elderly woman, but determined it was not a credible threat. The source of the threatening letter, however, hasn't been solved and is still under investigation.
The entire King School Park, including the streets on its perimeter will be fenced in and Portland Police as well as private security will make sure fest-goers are safe, Penney said.
"They usually bring their big mobile unit and it will be very secure," he said. "We will check everyone who comes in through the entrance ways. We will check bags and everything that comes in will be checked."
Portland Police also bring in dogs to sweep the grounds before the festival opens and watch the grounds overnight to make sure the park is safe.
Plans already call for Good in the Hood to kick off with an opening night party on Friday, June 22, with a live band and a chance for event sponsors to meet and greet the community. The next day, the Good in the Hood parade will start at Dawson Park at 11 a.m. and will make its way to King Park via Russell Street and Martin Luther King Boulevard.
The parade will be bigger than ever, Penney said, but with lots of local groups, bands, floats, sponsors and other folks.
"We have some big groups of 50 to 60," Penney said. "We will have tons of people in the parade."