Classical Singer to Front Benefit
5/9/2018, 9:52 a.m.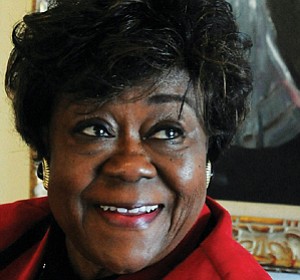 A benefit concert featuring an acclaimed spiritual and classical singer and her exciting choral group will highlight a special benefit to support the rebuilding fund for Allen Temple CME Church, a historic black church in northeast Portland that was severely damaged by two electrical fires in 2015.
The concert with Mrs. Peggy Houston Shivers and her Celebration Multicultural Ensemble will be held Sunday, May 20 at 6 p.m. at Maranatha Church, 4222 N.E. 12th Ave. The mission of the ensemble is preserving the rich history and heritage of the Negro Spiritual through education and performance.
Shivers grew up in Portland where she was the only African American in the music department when she attended Portland State University. She graduated from PSU in the late 1950s and later from Ball State University. She has been guest soloist with the Colorado Springs Symphony, the Colorado Spring Chorale, the Tabor Concert Series, and the Fine Arts Center to name a few.
All proceeds from the concert will go to Allen Temple CME Church restoration. For more information, call 503-852-1758 or TicketTomato.