Engineering Major Finds Success
5/9/2018, 11:05 a.m.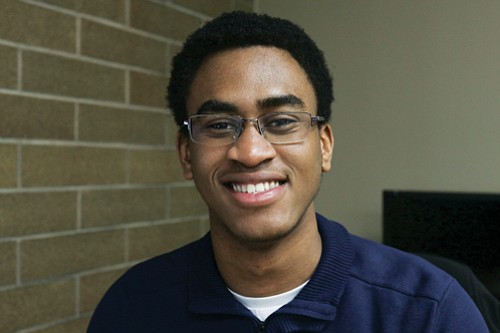 Mt. Hood Community College student Victor Ogelle has long had a fascination with computers and robotics, stemming back to his secondary school days in Lagos, Nigeria. However, attending school in Nigeria also meant he needed to "make hay while the sun shined," as he put it. Or, in other words, he and his classmates at Lagos' Debiruss School used their time wisely as regular rolling blackouts could quickly shut down their computers and robotics engineering activities.
"I learned to be independent at a fairly young age," Ogelle said. "There weren't a lot of amenities and you learned to really appreciate what you had."
The Portland-born Ogelle spent his first year in the United States and the next 15 years in Nigeria, where most of his family lives today. In 2016, he returned to Oregon to attend college while living with relatives. He enrolled in MHCC and settled into college life while adjusting to the new culture.
Ogelle reactivated the college's dormant Engineering club and built up membership. He served as a work-study student became a tutor.
As Ogelle finishes his final term at MHCC and begins looking at four-year and graduate programs in electrical engineering and economics, he has a plan in mind. His goal: to help establish stable, efficient energy sources in his home-nation of Nigeria and in countries like it.
"It's part of why I came here to the United States," he says. "To pursue a career in these fields and to one day support my community back in Nigeria and communities struggling with similar issues."
And he credits MHCC – with its affordable tuition, variety of degree programs, supportive campus community and diversity of student activities – as better preparing him to achieve that goal.
Learn more at mhcc.edu