Free Fishing Clinics Begin
5/9/2018, 11:01 a.m.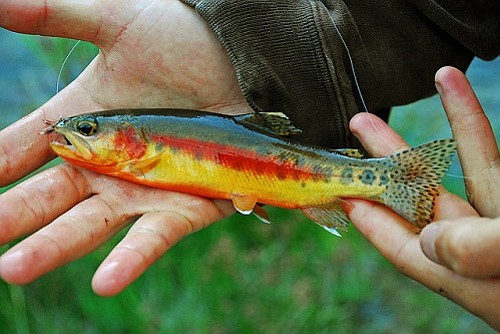 The Mt. Hood National Forest will be hosting its annual Free Youth Fishing Clinics starting on Saturday, May 12 for the Barlow Ranger District and Saturday, May 19 for the Hood River Ranger District, both kicking off at 8 a.m. and ending at 1 p.m. The Clackamas River Ranger District will host its fishing clinic on June 2 from 10 a.m. to 3 p.m. and the Zigzag Ranger District's clinic is June 23 from 9 a.m. to 2 p.m.
The clinics are free and are intended for kids 11 and younger, but young adults and parents will also find the events both fun and interesting! Children will also have the opportunity to fish with an expert angler, to learn "catch and release" techniques and to learn how to cast.
"This is a great event for the whole family, and an opportunity for kids to not only have fun fishing, but to also learn about the aquatic environment and to be in the outdoors," said Darcy Saiget, fish biologist for the Mt. Hood National Forest.
For more information, contact the Clackamas district at 503- 630-8798; the Barlow district at 541- 467-5119, the Hood River district at 541-352-1217 or the Zigzag district at 503- 622-2002.