Teen Musical Revisit
5/9/2018, 9:41 a.m.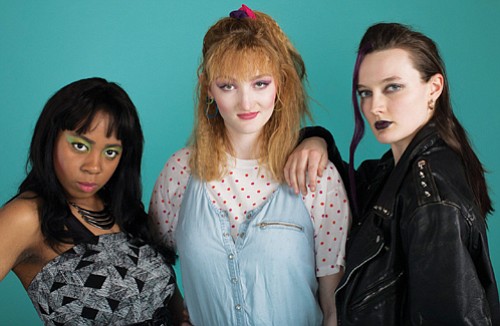 The 1980s get some kind of wonderful when Staged! Productions revisits the "Say Anything" generation through the fresh eyes of the next generation, with their world premiere "John Hughes High: The 1980s Teen Musical," now playing through May 20 at the Alder Stage in Artists Repertory Theatre, downtown.
This inventive comedy flips the script on the John Hughes decade, using gender-blind casting to subvert the 80's teen cliches of adolescent ennui and outsider status, channeling Cyndi Lauper style while tackling the tricky challenges of the teen years with Staged!'s trademark depth and humor.
Performances are on Thursdays, Fridays and Saturdays at 7:30 pm and Sundays at 2:00 pm. Tickets are $18 - $25 and can be purchased online at stagedpdx.org.