Youth Media Film Screenings
5/9/2018, 10:51 a.m.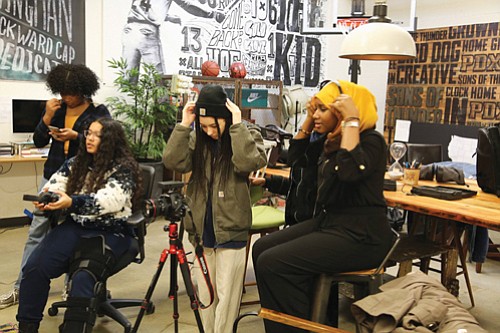 A showcase of final films produced by local youth to inspire their own stores of what it means to grow up black in Portland is ready for a night of public screenings.
The Soul District Business Association presents the 2nd annual Green Lighting Black Lives Matter Youth Media Project Film Screening event on Wednesday, May 16 from 5 p.m. to 8 p.m. at Instrument, located at 3529 N. Williams Ave. Admission is free. To reserve a space call Fawn Aberson at 503-841-5032 or email outreach@nnebaportland.org
Now in its second year, this groundbreaking program is presented by professional black filmmakers who recruit and train the next generation of youth entrepreneurs, ages 16-26, in the operation and purposeful application of state-of-the-art video technology, film and video production equipment.
The skills gained in the learning process can then be leveraged to propel students forth into careers in the exploding film, video and tech industries.