'Left Hook' to Displacement
New play premieres for Vanport Mosaic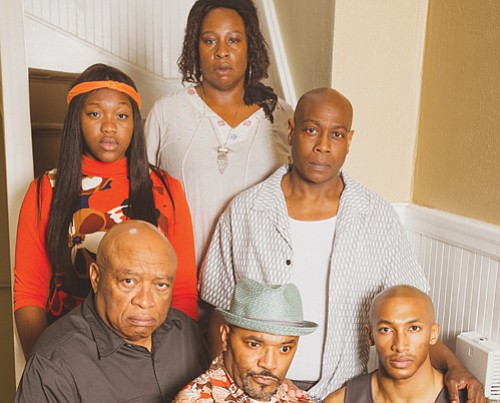 Left Hook compresses the timeline of these events from a dozen years or more into a few months. It focuses on the return of African-American soldiers from Vietnam trying to find their place amid a transformed neighborhood; the Black Panther Movement; and a boxing club once integral to the community struggling to find a home.
The Left Hook Boxing Club is based on an amalgamation of many of the actual gyms in Portland at the time; in particular the Knott Street gym that still exists today from its current home out of the Matt Dishman Community Center in northeast Portland.
Left Hook also closes a circle in history by premiering at the historic Interstate Firehouse Cultural Center at 5340 N. Interstate Ave, a community space the boxing club used as its home for a brief period before settling into its current home, Webb said.
Webb is no novice to the sport of boxing, having boxed and made it to the semi-finals of the Golden Gloves competition while living in New York City. She will choreograph the boxing in Left Hook, as she did in another recent Portland boxing play, "And in This Corner: Cassius Clay," which ran for Oregon Children's Theater last month.
"That was kind of great to go from one boxing story to this boxing story. It's keeping me on my toes," Webb said.
Webb said she was fortunate to study theater at northeast Portland's Jefferson High School when it was a robust performing arts magnate. She went on to study theater for post-secondary and graduate level in New York and Colorado, respectively. But her interest in theater was seeded long before then, during family vacations to Ashland, a small town in Southern Oregon with an impressive theater scene, she said.
Left Hook will run every Thursday through Sunday, from May 24 through June 10. The second Sunday showing on June 3 will feature a post show conversation with the former head of the Portland Black Panthers, Kent Ford; along with the person who currently runs the Knott Street Boxing Club, Stanley Dunn; and Portland boxing legend Ray Lampkin.
Tickets are on a sliding scale with $25 general admission suggested and $5 for students/seniors. More information about the play and other Vanport Mosaic Festival events, visit vanportmosaic.org.