Kenton Street Fair Sunday
5/16/2018, 11:40 a.m.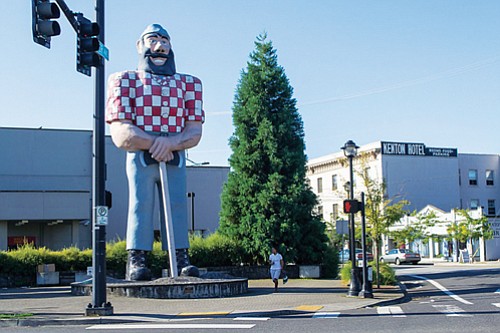 A free event open to all ages, the Kenton Street Fair will showcase local businesses, food and music on Sunday, May 20 from 10 a.m. to 6 p.m. on North Denver Avenue between Schofield and Willis streets.
Sponsored by the Kenton Business Association, this year's ninth annual event celebrates the history of a vibrant neighborhood with over 80 vendors and a fresh coat of paint for Kenton's landmark Paul Bunyan statute which was recently restored thanks to $80,000 in donations.
The festivities will kick off with a children's parade at 10 a.m. followed by a coaster car race for adults. Children are invited to explore the kid's area, featuring pony rides, face painting and free activities. Entertainment includes performances from 31 bands across four stages, including One Zero Street, Blossom, Fountaine and The Fur Coats.